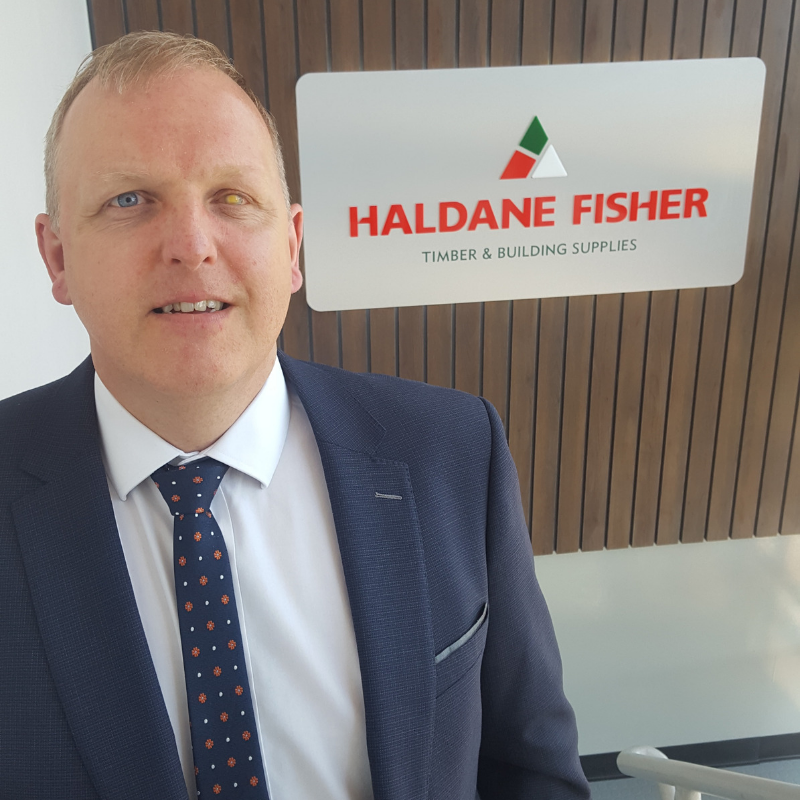 Customer feedback is a great way for us to ensure we are continually developing and improving our services to meet all requirements.
We chatted to Mark Freeman at Haldane Fisher about his experience working with SAM.
1. What was it like before you had SAM products?
Haldane Fisher was actually the first builders' merchant to stock SAM products when the company was founded in 1990, so we have built a really good relationship over the years.  I have always been used to having SAM primed product, and the introduction of the wrapped, fully finished and exterior grade mouldings allows us to offer alternative solutions to our customers.
2. What problem(s) were you trying to solve with SAM MDF mouldings?
Haldane Fisher is a forward-thinking builders' merchant and we pride ourselves on being able to offer our customers innovative products.  When we first started working with SAM, MDF was relatively new into the Northern Irish marketplace and the team at SAM have continued to develop their product range since then.  This has allowed us to maintain a leading-edge product offering for our customers.
3. Where did you start your search?
We were approached by SAM when the first started operating in Northern Ireland and we have been happy with their products and service ever since. They keep us informed about their product developments and they offer far more than their competitors.
4. What made SAM stand out from other options?
Initially, it was the fact they were a local manufacturer offering local support, but over the years we have built up a great relationship and I am more than happy with their product and service offering.
5. What would you say to someone looking to bring SAM onboard?
SAM conduct their business in a professional manner and it is backed up by good service and delivery.
6. What features sold you on buying SAM products?
The education and training SAM provides for their products is excellent and allows us to better answer our customers questions.
7. What makes you happiest about working with SAM?
Two main reasons for me – great support and accurate invoicing.  It makes my life easier!
8. What have you been able to achieve since using SAM products?
We were able to increase sales of our MDF product range into the market place.  As I mentioned before, MDF was relatively new at that stage whereas now the product is widely used by our customers.
9. What has exceeded your expectations since working with SAM?
Probably their product development – if you had told me 10 years ago that we could use MDF for exposed external applications I would have laughed at you!  We have supplied SAM Trimax cladding for several houses on the north coast and our customers have been delighted with the product.
10. What's the main reason you recommend SAM?
Their product development sets them apart from other MDF mouldings manufacturers and for us, it has been great to work with a local manufacturer.