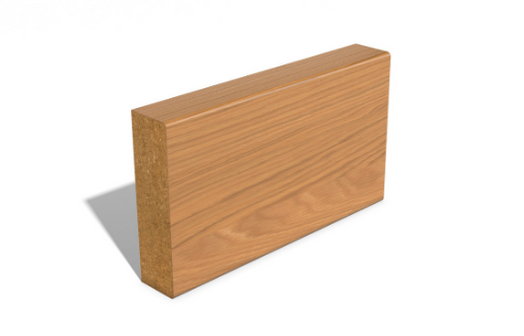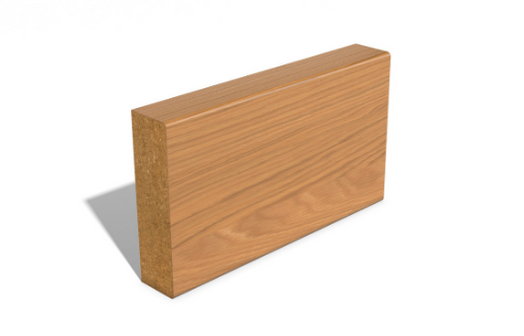 Thicknesses available:
12mm, 14.5mm, 18mm, 22mm, 25mm, 30mm
Widths available:
32mm, 44mm, 57mm, 69mm, 94mm, 119mm, 144mm, 169mm, 194mm
Finishes: Unprimed, primed, wrapped, fully finished
Grade: Moisture Resistant MDF
Sample size available: N/A
*Minimum order quantities apply
SAM Square Edge MDF skirting or architrave is a contemporary profile widely used in apartments or modern housing developments, favoured for its simplicity and low maintenance.
The fully finished Square Edge MDF skirting and architrave profiles take that contemporary look one step further with their subtle sheen and extremely smooth finish (plus, they don't require any additional painting so they save time and money!). The fully finished profiles are slightly different in that they have a 4mm radius at the corners. They are also available wrapped in paper, real wood veneer and PVC.
Click here to view the SAM Wrap brochure.
For more information on this profile, please complete the form below or contact our Internal Sales Team on +44 (0)28 9442 8288.
Downloads
01 Apr 2019

Wrapped Contemporary Skirting and Architrave