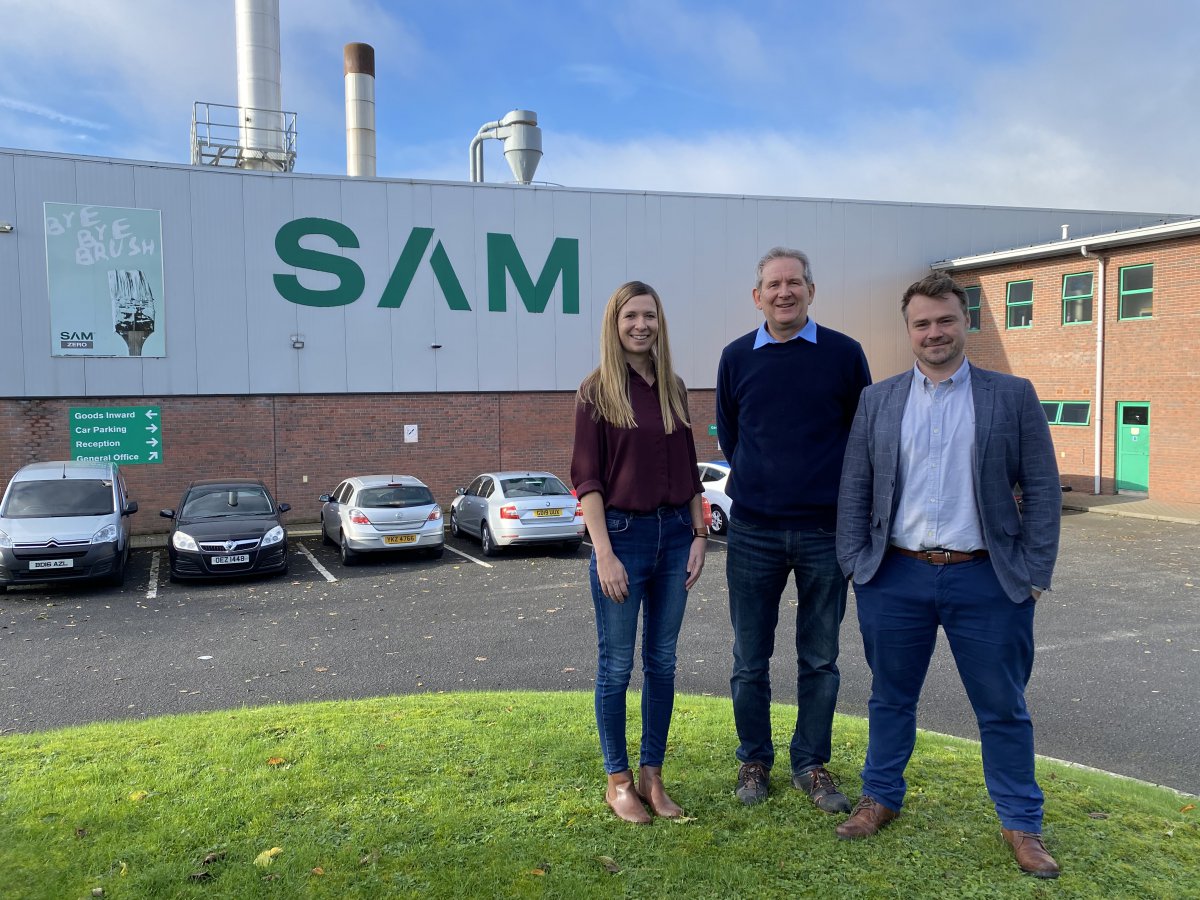 (L-R) Cat McCrea, Director; Sam McCrea MBE, CEO; Paul Lavery, CFO
Springfarm Architectural Mouldings (SAM) is delighted to announce the acquisition of the land and buildings at their 6-acre manufacturing and distribution hub in Donington, Lincolnshire.
Founded in 1990 and employing 200 people, SAM boasts one of the most advanced production facilities in Europe. With an ever-expanding range of products, SAM is the UK's leading manufacturer of interior MDF mouldings including skirting and architrave, as well as façade, roofline and flooring products.
Paul Lavery, Chief Financial Officer at SAM, commented:
"SAM Donington has played an important role in the SAM success story following our initial investment 5 years ago. We have a great team there and we are delighted to make this major investment in them and in our wider business."
"The site acquisition is the next stage in a range of investments we have planned for the business, all of which are serving to further enhance the already market leading product and service package we offer our valued client base. The demand for SAM products is continuing to grow substantially across all our geographic markets and these investments will help to increase both capacity and availability thus allowing our customers to continue to outperform the market."