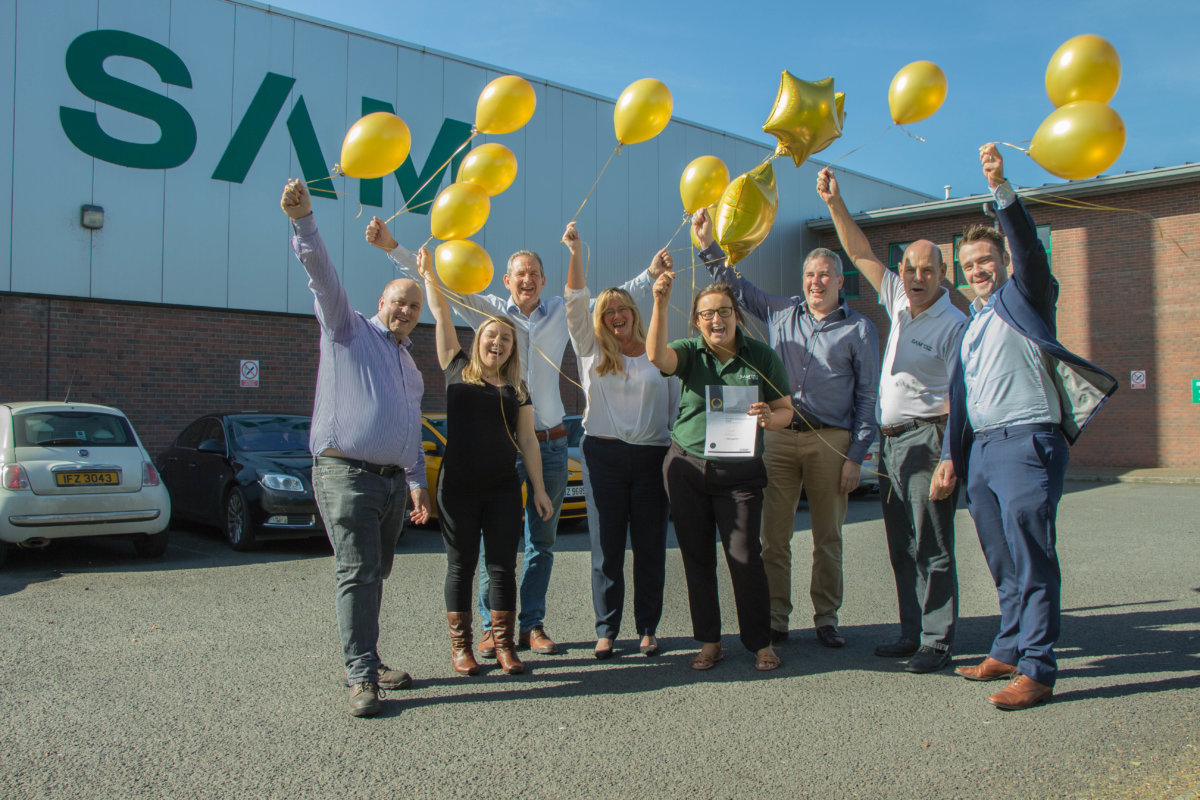 PRESS RELEASE
3rd October 2017
SAM (Springfarm Architectural Mouldings) RECOGNISED AS AN INVESTOR IN PEOPLE
SAM (Springfarm Architectural Mouldings), a company recognised as a leader in people management practice globally has been awarded gold accreditation against the Investors in People Standard, demonstrating their commitment to high performance through good people management.
SAM is a family run business based on the Greystone Road in Antrim and manufactures high quality MDF mouldings, including skirting and architrave, supplying products across the UK, Ireland and Europe.
Founded in 1990, SAM currently employs a staff of 190, up from 90 just two years ago.
Investors in People is the international standard for people management, defining what it takes to lead, support and manage people effectively to achieve sustainable results. Underpinning the Standard is the Investors in People framework, reflecting the latest workplace trends, essential skills and effective structures required to outperform in any industry. Investors in People enables organisations to benchmark against the best in the business on an international scale.
Paul Devoy, Head of Investors in People, said: "We'd like to congratulate SAM, Investors in People accreditation is the sign of a great employer, an outperforming place to work and a clear commitment to success. SAM should be extremely proud of their achievement."
Commenting on the award, Richard Holmes, Managing Director at SAM said: "As a company, we've always had the family values of team working, integrity, respect and loyalty at our core. Add to this an unfaltering desire to grow the business and you have the SAM recipe for success".