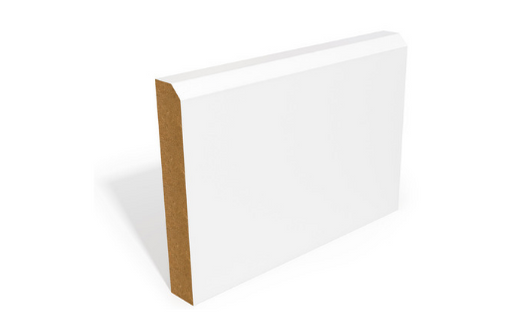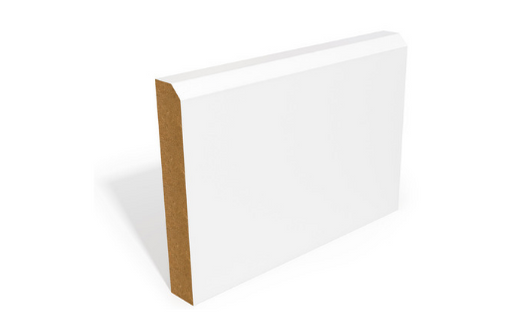 Thicknesses Available:
12mm, 14.5mm, 18mm, 22mm, 25mm, 30mm
Widths Available:
44mm, 57mm, 69mm, 94mm, 119mm, 144mm, 169mm, 194mm, 219mm, 244mm, 269mm, 294mm
Finishes: Unprimed, primed, wrapped, fully finished
Grade: Moisture Resistant MDF
Sample Size Available: 100mm
*Minimum order quantities apply
SAM Chamfered skirting or architrave is usually supplied with two coats of water based primer. It is also available unprimed. If you would prefer a profile that does not require any additional painting the SAM Chamfered is available fully-finished. You can also get this profile wrapped in paper, real wood veneer or PVC – the equivalent profile is SAM1903. Angles available in 5° increments up to 45°.
Click here to view the SAM Mouldings brochure.
For more information on this profile, please complete the form below or contact our Internal Sales Team on +44 (0)28 9442 8288.
Downloads
15 Jul 2015

Primed Contemporary Skirting and Architrave