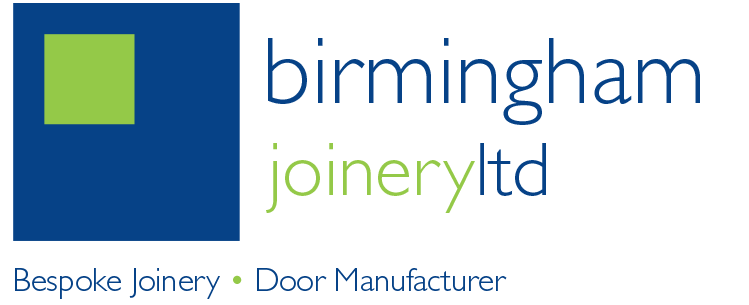 Birmingham Joinery use our SAM mouldings and SAM Wrap products for various projects. We spoke to Joe Grew who told us a little more about why he enjoys working with SAM.
1. What was it like before you had SAM primed and wrapped products?
We used softwood and timber products before switching to MDF, so we had to mould and prime the product ourselves.  Using primed and wrapped MDF mouldings reduced the time taken to do this and there was a lot less wastage.
2. What problem(s) were you trying to solve with SAM primed and wrapped MDF mouldings?
We needed a supplier who could deliver affordable MDF mouldings that would help us meet our customers' demands and use on larger roll out projects.
3. Where did you start your search?
I have only been with the company for a few months, but I was aware of SAM from a previous job.  We got in touch and Jason (SAM Regional Sales Manager) called in to discuss our needs.
4. What made SAM stand out from other options?
It was their service package and price.
5. What would you say to someone looking to bring SAM onboard?
Definitely give them a shot.  See how they compare against similar manufacturers, but I'm sure you will be more than happy with their all-round service and price.
6. What features sold you on buying SAM products?
We were in the middle of a project that required walnut wrapped MDF door frames.  SAM was the only place I could get the product within the lead time I needed.  They were also the only company to offer a finishing service, which was impressive as it saved us having to do it.
7. What makes you happiest about working with SAM?
The team is very polite and friendly.  Jason, Lisa (Sales Office Manager) and Karen (Sales Coordinator) are great to work with!
8. What have you been able to achieve since using SAM products?
We have expanded into new areas that we weren't able to service before by using the veneer wrapped products.
9. What has exceeded your expectations since working with SAM?
The speed that they return their quotes is impressive.  When we have deadlines to meet SAM is always accommodating. They've supplied us with samples when required, usually within a few days.
10. What's the main reason you recommend SAM?
Their service is excellent – for me that is the most important thing.  The team are really helpful and they are flexible as well.  I have had to make changes to orders late in the day and they have been able to accommodate with no fuss.